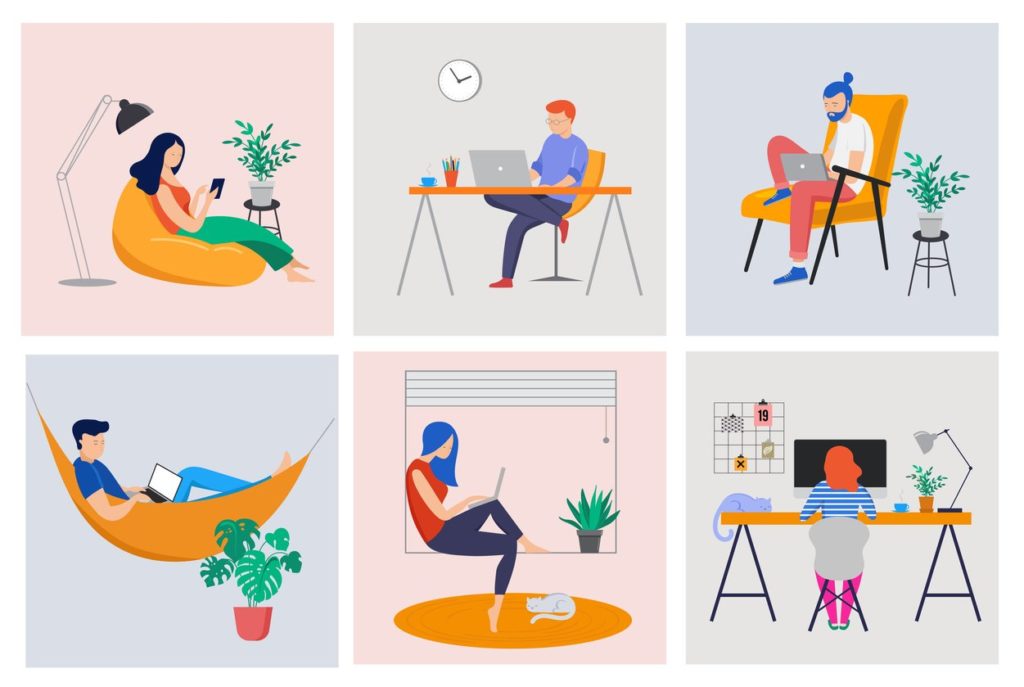 ---
If you're worried about COVID-19 infecting people at your office, you're not alone. Many companies have already implemented an effective social distancing protocol to help prevent the spread of the virus in the workplace: sending workers home to continue their job functions as remote workers.
Before the boss decides to send people home to work, however, special consideration should be paid to a remote worker's IT and technology setup to ensure they have the tools they need to continue working from home effectively.
---
Remote Worker Essentials
Computer laptop or desktop
The good news: advances in cloud technology, inexpensive hardware, and the widespread availability of fast, reliable Internet connections means that working from home has never been easier.
Remote workers using a laptop or desktop computer to perform their job duties outside of the office generally have two options when working from home:
Use a company-issued laptop computer they can take home
Use a personal computer (desktop or laptop)
While company-issued laptops are more secure, many companies (particularly those operating primarily on cloud services) will have little trouble allowing employees to use their personal computers to work remotely, especially in an temporary or emergency situation.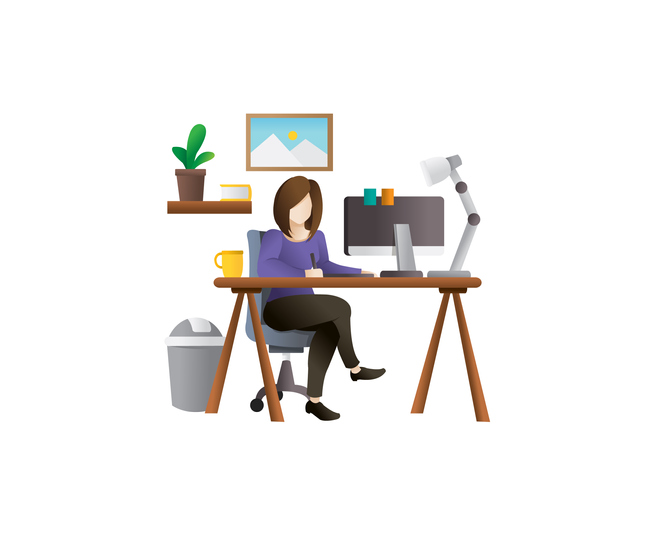 Fast, reliable Internet
In addition to a computer, a fast and reliable Internet connection is absolutely essential for working remotely. Before folks are sent home, your company should verify that all off-site workers will have access to:
An Internet connection with at least 25 Mbps download speed (this is the minimum speed for "broadband" Internet as defined by the U.S. government)
A virtual private network (VPN) service for securely connecting to applications and data hosted on the internal company network (or use a remote access tool like LogMeIn Pro)
After all, it's not "remote" without an Internet connection! All of those fancy cloud services your company has invested in aren't going to work if your users can't connect to the Internet.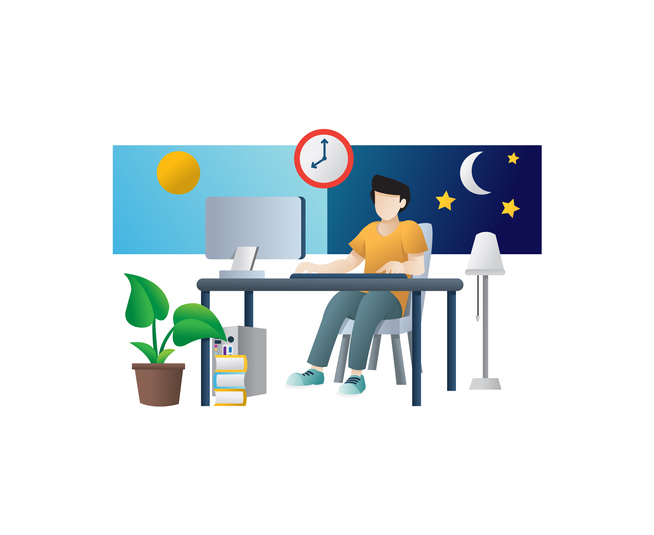 Phone & email
If your company uses a voice over IP (VoIP) phone solution (for example RingCentral), then your remote workers may already have the ability to send and receive work phone calls from home. Usually, all they need is:
A softphone application installed on their computer
A headset connected to their computer (or use the computer's built-in speaker and microphone devices)
The "softphone" setup above can replace the traditional deskphone, and it can be used remotely with most VoIP systems. If your company doesn't use VoIP, your employees may not be able to use your company's phone system remotely and could be limited to using their personal mobile phones – or old telephone landlines.
As far as email goes, if your company has a cloud-based hosted email solution such as Microsoft 365 or G Suite, then your workers can access their email accounts from any web browser (assuming they remember their usernames and passwords, of course!)
---
Additional Productivity Tools for Remote Workers
Microsoft Teams, chat, video conferencing
Microsoft Teams is a particularly useful app for distributed teams and remote workforces. As a "unified communications" (UC) software platform, Teams lets workers to collaborate via chat, voice, or video while keeping relevant documents in context for real time collaboration.
One worry, should it become necessary to work remotely for an extended period, is employee morale and isolation as employees could feel disconnected. If that becomes the case, tools like Teams (and competitor Slack) can help alleviate feelings of isolation and give employees a sense of their internal work culture remotely.
---
External or dual monitor
If your employees normally use two (or more) monitor screens at the workplace, productivity may suffer when workers transition to a home setup with only one screen.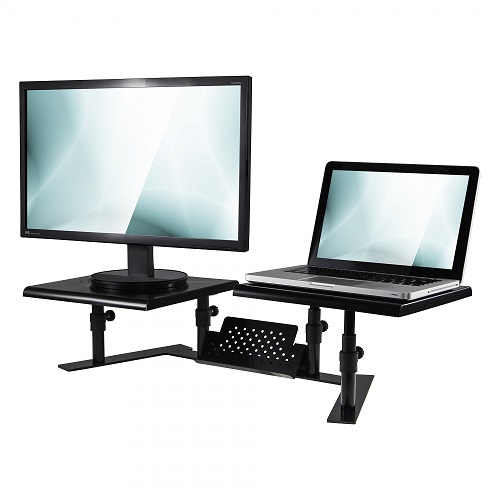 Consider purchasing an external monitor for employees that need one: screens start at around $100 and are basically plug and play, requiring very little effort to set up.
---
IT Resources
Support & Help
Inevitably, remote workers are going to face technical challenges with their new remote work setup, so it's important that they're able to get help from your IT department when needed.
To be able to fully support your company's users and their computers from anywhere, make sure your IT department has installed remote monitoring & maintenance (RMM) software on all company computers before sending people home to work remotely.
Business Continuity & Disaster Recovery
IT professionals tend to focus mostly on preparing for technology failures, such as server crashes or software corruption, and develop techniques to mitigate the risks from these types of technology-specific disasters.
But if another type of disaster (such as an earthquake, flood, or virus outbreak) disrupts your company's ability to conduct business, how will the business continue on? Be sure to update your business continuity & disaster recovery (BCDR) plan to include more than just data backups.
---
Is your company ready for remote work?
Can your employees do their job from home? Or does your particular industry require a physical presence in the office?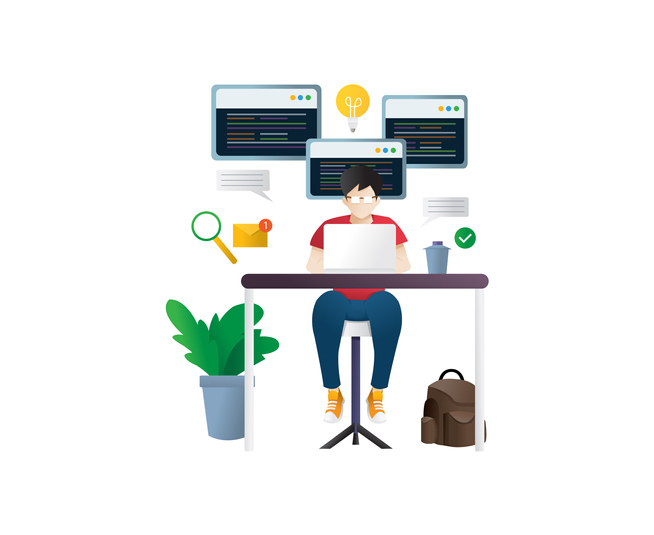 Some businesses are better equipped for transitioning to remote work, some are not. If your company already uses modern cloud applications delivered over an Internet connection, you're in a relatively good position and shouldn't have too much trouble transitioning.
However, if your company depends on non-cloud or "on premises" servers, applications, and databases to perform work, special consideration and setup is required to enable your remote employees with secure remote access to your internal company network and data.
Test first, then implement
A surefire way to botch the transition to remote work is failing to test it. Before implementing a remote work policy, be sure to test it first! This is especially important if your employees have never worked remotely before. Consider a having a test "Work from Home" (WFH) day to work out any problems before your company goes "full remote".
Additional info
If you have any questions about how to transition your office to working remotely from home, please don't hesitate to contact us.