What is a Help Desk Ticket?
Request for Tech Help
Professional IT support departments use help desk ticketing systems to efficiently track and resolve tech problems of the users and organizations they serve.
When you or another user at your organization has a computer issue and needs tech support, you must have an standardized way to alert your IT department (Help Desk) of the issue. In other words, you must know how to submit a help desk ticket.
In this blog post, you'll learn how to submit the perfect help desk ticket request – and how to help your IT department provide you with better service!
Before You Submit Your Request
Try These Self-Service Steps First
Troubleshooting your own issues isn't frowned upon; many times it's appreciated! However, you shouldn't spend all day trying to solve your own issues.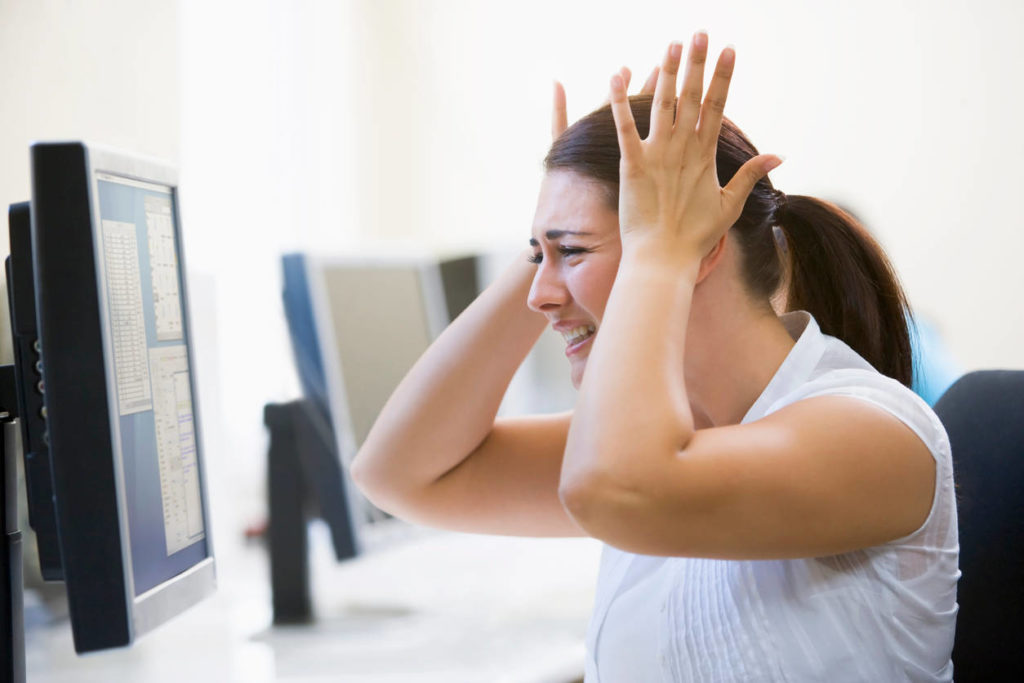 Before you submit a help desk ticket request to your IT department, consider a few common troubleshooting steps you can easily take first:
Ask around to see if the issue is unique to you; if not, has the other person solved the issue
Do a basic search online to see if someone else has encountered and resolved the issue
Quit and restart the application where the issue occurred
Reboot or restart your device (seriously, this works more often than you may think!)
If none of the self-service steps listed above solve the issue, then submit a request. Tell your help desk team what self-service or troubleshooting steps you've taken so far (if any) and the documentation you've found during your search.
Even if the fix you tried didn't work, you may have been on the right track. This will ensure your help desk can build off your work, while not wasting time retracing your steps.
Try to Replicate the Issue
Prior to submitting a ticket, whenever possible you should try to replicate this issue on a different computer, operating system, browser, device, location, and/or network.
If you find that the issue is replicable, provide instructions for how to recreate the problem in your ticket. Often times, the help desk must recreate the error to solve it.
Create a Help Desk Ticket Request
Categorize the issue
When you request support, keep in mind that your IT department's help desk agent will need to categorize your issue before solving it.
Some examples of well-categorized ticket requests include:
"My Adobe software is freezing/crashing"
"I forgot my Microsoft password!"
"The company's Internet is DOWN"
With the right categorization, your IT team will quickly be able to determine if your problem is related to software, passwords/authentication, or a possibly a bigger company-wide network outage.
Categorizing a ticket correctly may seem mundane, but without proper categorization, support request tickets lack even the most basic context. Improper categorization can mislead the help desk or even funnel the support request to the wrong person.
Prioritize the issue
Not all help desk ticket requests are created equal.
Your company's priority scale may look different than the one below, but this should help give you insight into how most IT department help desk agents view a ticket's priority:
Low: Has minimal impact to work. Will likely be addressed within a week or so. (Ex. Need larger display monitor)
Normal: Has some work impact. Will likely be addressed within a day or two. (Ex. Need access to data analytics application)
High: Has significant individual work impact, meaning you or another single employee cannot work. Will likely be addressed within an hour or two, during work hours. (Ex. I've been locked out of my email account)
Urgent: Has significant team-wide work impact, meaning multiple employees are unable to work. Will be addressed immediately or ASAP. For outages and emergencies only. (Ex. Our server has crashed, nobody can access files or the Internet!)
The prioritization of a support request may determine who is responsible for resolving the ticket and even how the help desk is made aware of the issue (e.g., via ticketing system, email, phone call, chat, etc.)
Always try to correctly prioritize your ticket, to take some of the decision making off of the shoulders of IT.
(Note: Don't be tempted to try and "bump" yourself to the front of the line by declaring an emergency: one of the quickest ways to make enemies with your helpdesk is to prioritize something as "Urgent" when it's not. Think of this as if you're dialing 911.)
Select the Best Channel
Depending on the categorization and priority of your issue, try to pick the right channel for submitting your ticket.
Different channels are appropriate for certain types of requests:
Email/Webform: the most common channel, great for Low/Normal priority tickets that don't need to be resolved right away.
Chat: enables quick real-time communication with your IT team. The chat channel is well-suited for reporting issues that demand a more urgent response than you'll get from email/webforms, but without the need to spend time on the phone.
Phone: the option to call your IT department should always be available, especially for reporting High or Urgent priority issues.
(Note: "live" channels such as Chat and Phone are normally only available during business hours, while submitting a request via Email or Webform can be done any time 24/7)
Use a Proper Ticket Subject Line
A support ticket subject line (as submitted through the Email or Webform channel) should set expectations, and if possible, enable the helpdesk agent to glance at the subject line and immediately know the issue (without being too wordy).
When you write the ticket subject line, use relevant keywords that make it easier to find when searching/sorting. This will lead to faster problem solving and will be instrumental for our internal ticketing system data analysis.
Examples:
This subject line is extremely vague, and tells your helpdesk team almost nothing about the nature of your request. Be specific!
Better Subject Line: Need G Suite Password Reset (locked out of account)
This subject line provides more context and explains exactly what is needed. It even provides additional details (e.g. locked out of account) that may come in handy when IT needs help prioritizing tickets.
When your help desk is inundated with requests, a clear subject line can lead to a quicker resolution – and even help IT solve future tickets featuring similar issues.
The Importance of a Concise, Relevant, and Detailed Description
More is Better!
Usually, the difference between a poor support ticket and a great one is the details. The more detailed the ticket, the more likely it will be solved quickly and without much heavy lifting on your end.
Note: The help desk doesn't need every detail, just the right ones. However, don't be afraid to ask questions in your ticket. Your help desk would much rather you ask than guess and make an issue worse.
If you put the work in up front to include the right details, the rest of the process will be much easier. As an added bonus, the help desk will appreciate your attention to detail and will likely place priority on solving your tickets because they know they are getting all the necessary information.
Below are some examples of helpful details you can include:
Include the Time of First Occurrence and the Persistence of Issue
Always provide the time when your issue first occurred. A good IT organization has tons of logs, so the more exact time you can provide, the easier it will be for them to find the issue in their logs.
Also, including the time when the error occurred helps IT see if any similar issues occurred within the same timeframe. Many modern technology hiccups don't happen in isolation, meaning the helpdesk can link events together and take appropriate action, such as sending a company-wide email announcement.
Share a Screenshot or the Exact Text of the Error Message
Your helpdesk team will be grateful if you provide a screenshot, gif, or video of your issue. If you can't include an image, add the exact text of the error message. If you don't know how to take a screenshot, use your mobile phone to snap a photo of your computer screen.
A Complete Picture
Be Honest
Many people won't tell the whole story when they ask for help. This only makes a resolution harder to come by.
Be open and honest. At the end of the day, it's the help desk agent's job to be the technology experts; we should know the technology you use inside and out. A great helpdesk isn't there to judge, but rather to help, so don't be be afraid to provide details about your tech issue (even if the details are a bit embarrassing).
And if you simply don't know all the details about the nature of your tech problem (which is common), don't worry: submit your ticket anyways, and let your IT help desk take care of the rest.
Get More Info
As a managed IT services provider, Silverleaf provides a full help desk ticketing service for our business clients. For more information, please contact us.