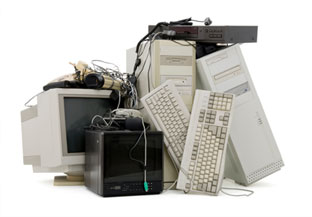 Often times I find that clients prefer to buy new computers rather than pay for costly repairs on old, broken computers.
And who could blame them? When you consider the low cost of buying a new laptop or printer, buying a new device and tossing out the old one is an easy decision for most people.
But the decision of how best to dispose of old devices should not be made lightly, as improper disposal of electronic waste (e-waste) has extremely harmful effects on the environment – particularly in developing countries.